Talk
—
Auxetic Materials and Structures - Professor Andrew Alderson
—
6.30pm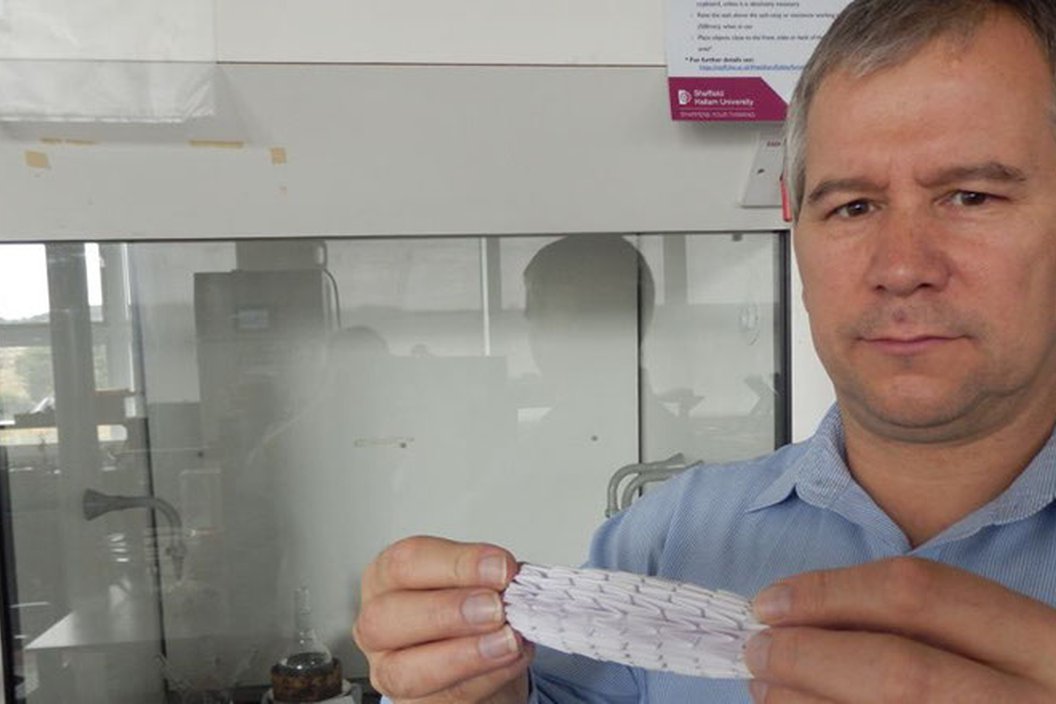 Venue:
The Building Centre,
Store Street,
London
WC1
Costs:
Free to attend
Share this talk:
Auxetic materials have particular shape-changing properties when a force is exerted on them – they become thicker in width when stretched lengthwise. This can be at a nano- scale right up to large scale graphite cores for a nuclear power station. They can be both natural and man-made: many have their origins in biomimetic research. Applications are found in industries from aerospace to sports equipment. In construction, properties such as their impact resistance, variable porosity and capacity for double-curvature are stimulating research into new building skins and dynamic structures.

Andrew Alderson is Principal Research Fellow at the Material and Engineering Research Unit, Sheffield Hallam University. Previously he was Director of the Institute for Materials Research and Innovation (IMRI), Head of Sciences (Faculty of Advanced Engineering and Sciences), and Professor of Materials Physics at the University of Bolton. He has also worked in the Nuclear industry (BNFL, 1995-1998) and held Directorships with two companies: I-zone Incubation Ltd (2002-2004) and Auxetic Technologies Ltd (2004-2009). He has served on 6 EPSRC panels, has published over 100 papers, and is a co-inventor on 14 patent applications.