Talk
—
Low Impact Foundations
—
Thursday 14 October 2021
5.30 - 7.00pm BST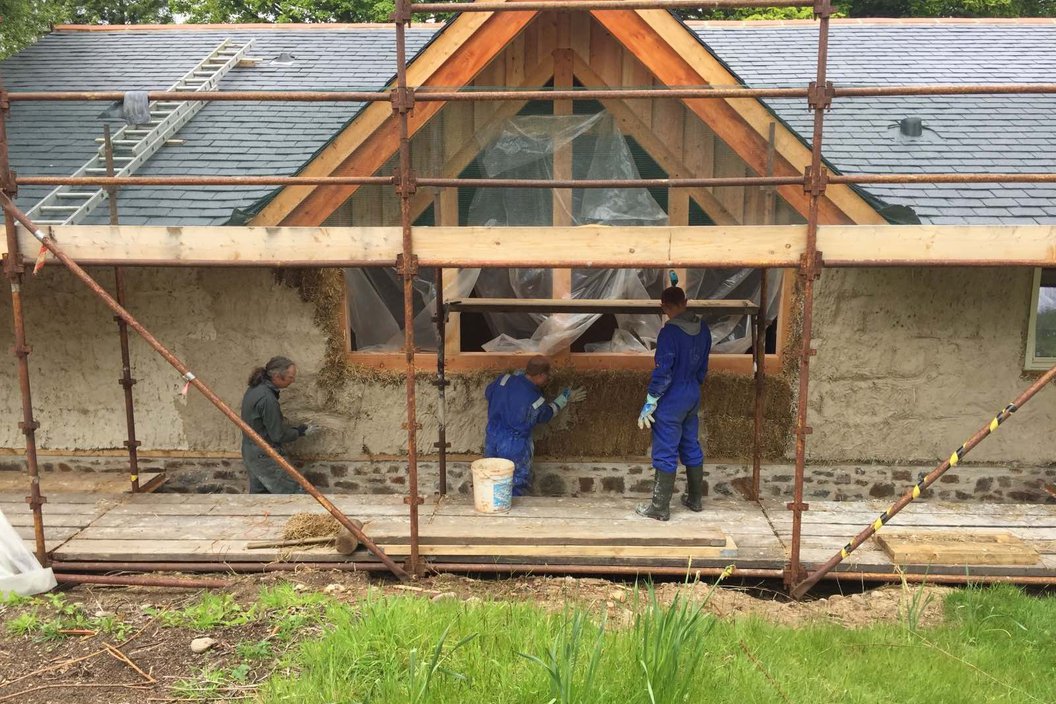 ***Please note this event will now only take place online***

Barbara Jones is the founder of Straw Works and the School of Natural Building. Initially trained as a carpenter, she has gone on to design and build hundreds of buildings using low impact material and the first registered Living Building Challenge project in the UK. She is a Fellow of the Royal Society of Arts, has a Lifetime Achievement Award from Women in Construction and received the Woman of Outstanding Achievement award from UKRC.

Barbara initially worked in mainstream construction and then focused on straw bale building, and has expanded her work to include construction in a variety of natural materials. She's looked at cement-free methods used for hundreds of years in the UK and adapted them for modern construction. In the process she has explored the use of timber piles, rammed stone-filled tyres and gravel strip footings to reduce the impact of her projects. In order to get building approval, she has had to challenge standard details and assumptions to show her designs are as safe, if not better.