Talk
—
Self-shaping Wood and Material Computation
—
Tuesday 18 June
6.30 - 8.00pm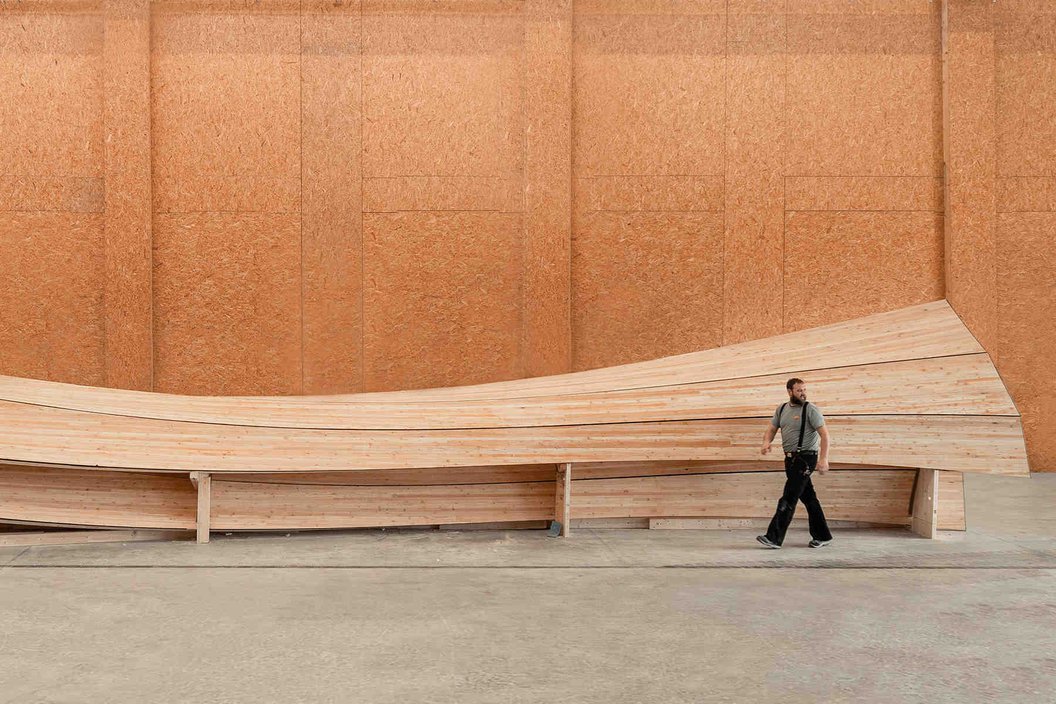 Venue:
Cowcross Gallery
75 Cowcross Street
London
EC1M 6EL
Costs:
Free to attend
Share this talk:
Speaker: Dylan M Wood, ICD Stuttgart

For several years ICD and its partners have been exploring a new self-shaping process for curved wood components. This shape change is only driven by the wood's characteristic shrinking during the drying process, opening up new and unexpected architectural possibilities for wood structures. The wood is programed and arranged in a way to utilize this powerful, naturally occurring deformation to trigger a designed self-shaping behavior. The latest milestone for this research is the recently completed Urbach Tower produced in association with Swiss fabricators Blumer Lehmann AG for the Remstal Garden Festival. Components for the 14m tall tower were designed and manufactured in a flat state and transformed autonomously into the final predicted curved shapes during the industry-standard technical drying.

Dylan Wood is a Research Fellow at the Institute for Computational Design and Construction (ICD) at the University of Stuttgart. In his talk he will also feature some of the other projects from the institute's research into material computation.