Talk
—
Frei Otto and Michael Dickson
—
Thursday 11 April 2019
6.30 – 8.00pm
Followed by refreshments.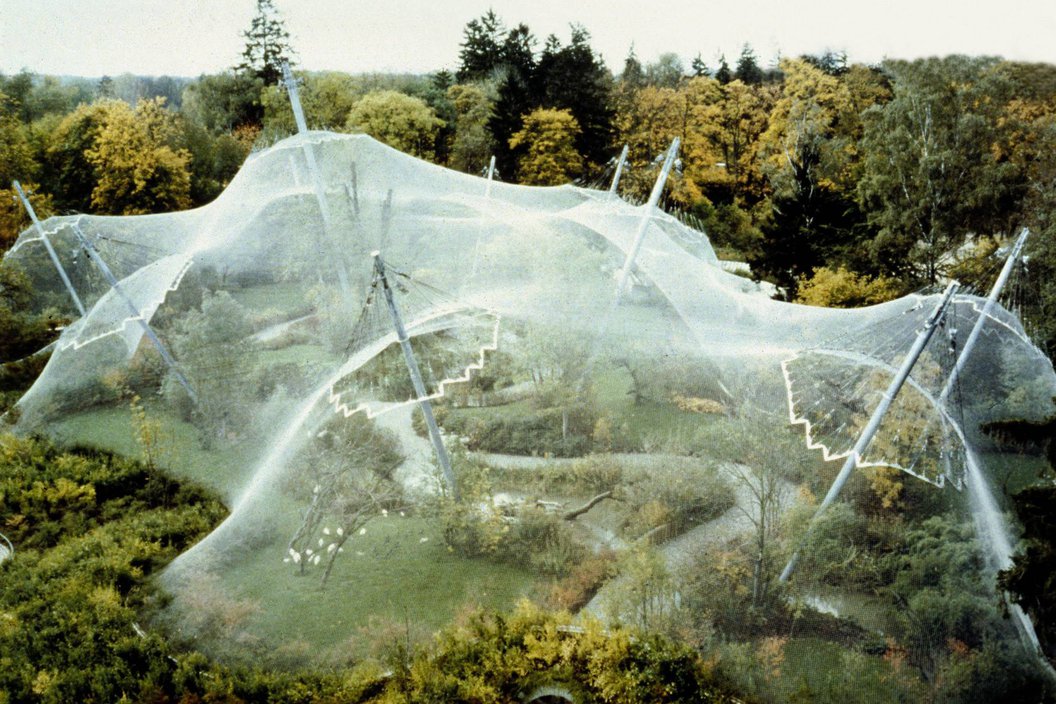 Venue:
The Building Centre,
Store Street,
London
WC1E 7BT
Costs:
Free to attend. Booking essential
Share this talk:
Frei Otto (1925 to 2015) was one of the most influential thinkers in the world of architecture in the 20th century, winner of the RIBA Gold Medal and the Pritzker Prize. He believed deeply that we should understand everything about the natural world if we want to create a sustainable world for future generations. With this belief he collaborated with many great architects and engineers to bring about some stunning building projects, such as the Munich Olympic Stadium 1972 and the Multihalle at the Mannheim Bundesgartenshau 1975.

Much of the engineering of his structures was undertaken in collaboration with engineers Ove Arup Partnership and subsequently Buro Happold in Bath, founded in 1976. In particular, the late Michael Dickson (1944 - 2018), a founding partner of Buro Happold, played a key role in developing much of the extraordinary work that Frei Otto inspired, projects that include Munich Aviary (pictured), Hooke Park Workshops, the sports hall at King Abdul Aziz University, the Japanese Pavilion at Expo 2000 and Stuttgart 21.

In this talk, Dr Mike Cook, Partner at Buro Happold Engineering will celebrate the career of Michael Dickson as both engineer and teacher and look at his contribution to the development of lightweight and sustainable structures in collaboration with Frei Otto and others. Mike will also look at how Frei Otto's approach to architecture and engineering continues to influence many designers who take nature as their cue for good design.