Course
—
Drawing Gymnasium for Engineers
—
Dates:
9, 16, 23 and 30 March 2021
starting at 5.00pm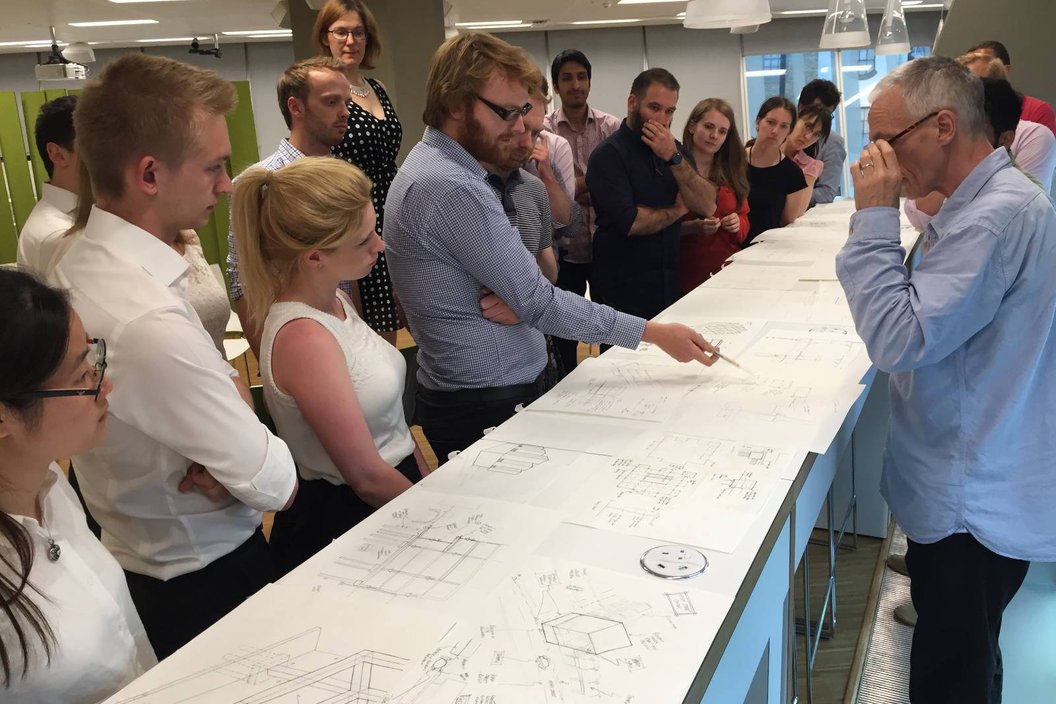 Venue:
On-line course
Costs:
Costs for a 4-week course
Members: £225.00
Non-members: £295.00
Students: £162.50
Not including VAT
Share this course:
4 x 2 hour early evening sessions 9, 16, 23 and 30 March 2021

The Drawing Gymnasium is a freehand drawing course to motivate effective communication and provide a broad set of skills for expressing ideas in the design process. The course has been specifically adapted for delivery on-line.

Run with D R A W I N G A T W O R K, the course is specifically aimed at practicing engineers but students, architects, manufacturers, set designers and others keen to improve their drawing skills have all benefited from the course. Individuals are encouraged to progress at a comfortable pace in a stimulating and supportive atmosphere.

Emphasis lies in communication rather than virtuoso drawing performances, and we work with a range of exercises from semi-formal (where line weight is critical), to 'conversational sketches' for rapid idea generation. Each attendee works from the Dr@w teaching sketchbook to rapidly learn techniques including axonometric, one and two point perspective, and section.

The second week has been designed as a self-learning session where the delegates use online resources to undertake the assignments without a teacher to build self-reliance. You will be given materials and guidance on how this works during the earlier sessions.

The course will be run on Zoom with online tuition for the taught sessions.